Application to spy on cell phones samsung note 5
You do not need to have some special computer skills in order to use our quality monitoring software, it is just a piece of cake. There's no need for both device owner's consent and confirmation. Your experience gets better and better over time, and it keeps things running smoother, longer. Mobile apps are something that excites him the most, and now he is up to give this vertical the best shot.
Whether you're switching to a new phone or just want a record of your chats, the right tools and apps can help you preserve your SMS messages. Quick Result. Your source for routers, high speed internet, ethernet extenders and remote access servers The Internet Download Manager Review Internet Download Manager is a free program that allows users to download and organize files as they see fit. The app is customizable and open source, so you can modify it and redistribute it. Software Center: furthermore, Ubuntu 64 bits contains also many programs on different topics such as games, graphics, music player and many others.
I always prefer Kali Linux operating system for any hacking. Access to Emergency Services, Basic and Enhanced E Emergency Service provides the capability to route end-users calls to an emergency service bureau or the Public Safety Answering Point PSAP , by dialing the 3-digit universal emergency telephone number Spymyfone WhatsApp Hacking App is undoubtedly the best hacking tool that will surely generate your desired result.
This tool uses SS7 Flaw to let you spy on mobile phone calls, messages, and user location. You have watched a lot of videos hack WhatsApp using ss7. There are definitely legitimate reasons for using mobile spy After downloading this tool, you have to make an unencrypted backup with your iTunes software. Download Metasploit to safely simulate attacks on your network and uncover weaknesses. You can do lots of experiments and amazing things with your phone. Here comes the solution for Samsung Galaxy stuck in download mode. When it was designed, there were a handful of state owned operators.
Free download. If you want to develop a call control, a roaming or messaging application. See actions taken by the people who manage and post content. Here's how to save text messages in Android and iOS. But you don't need a virus remover or cleaner to get rid of it; we'll go over virus protection, how to do a virus scan, iPhone virus removal, and how to reset and restore your device.
We are giving you the top tool for doing that, and our app is very easy to use. It has a major release known as Kali Linux 2. Kali Linux. This site uses cookies: What is a Cookie? Cookies are small files which are stored on a user's computer. Ubuntu is an open source software operating system that runs from the desktop, to the cloud, to all your internet connected things. You have to SS7 is the main protocol stack used for roaming and communication between networks.
All the geographical details, including the latitude and longitude will keep you out of any query. For this, you need networking knowledge and a physical hub. The current stable release of Wireshark is 3. Download a package from the software sources or the software center. Download Chan SS7 for Asterisk for free and enjoy all the features it provides.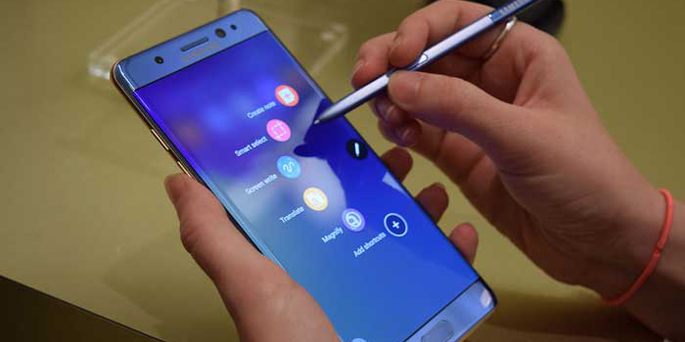 For directions on downloading the software and other information about using this site, click FAQ in the top right corner. A stack ID is assigned, even if the switch is later disconnected from the stack. Signaling System No. This list will tell you about the best software used for hacking purposes featuring port scanners, web vulnerability scanner, password crackers, forensics tools and social engineering tools. In this way, parents can keep a close watch on their child's activities.
Samsung Galaxy Note5 - Uninstall Apps
Discover the top ways of hacking WhatsApp. For any Windows 10, including version aka May Update , here's everything you need to know before you repair This is a tutorial that you can use in order to learn how to successfully boot your Samsung Galaxy S7 smartphone in Download Mode. Our tool is designed to collect data on the location of the target device, and you will get instant information on your own mobile.
This list is based on industry reviews, your feedback, and our own experience. The most frequent questions about PL Tracker Software and its operation along with answers. Hacking a Facebook account has been made possible and easy. The only thing you need is the download link and here on Phones Spy I want to provide it to you. Easy logger is the SS7 attack. Kali Linux contains a large amount of penetration testing tools from various different niches of the security and forensics fields.
After downloading and installing the application you can launch the app where you have to make account with the app. Note For more information about Cisco IOS software, upgrades, and downloading images from the web, see With millions of users all over the world and a full collection of open source and freeware software as well commercial software , PortableApps. In addition, the versions of the tools can be tracked against their upstream sources.
Apart from that, it is possible to download other applications from Internet for free. Debugging and data analyzing support. The FlexiSPY free trial is designed to get you up and running with FlexiSPY as quickly as possible so that you can see what it can do and why it's the best spyphone software you can buy, with more features than any other competitor.
Some personal information such as mobile number and name are necessary to make account. Although it is transparent, Signaling System No. Parents, employees, and individuals can be interested in having WhatsApp spy software with the latest sophisticated features that will be able to work with any version of WhatsApp. You can run some ethical hacking android apps in phone that make your android phone into a fully featured hacking machine. Ss7 tutorial. A hacking tool is a computer program or software which helps a hacker to hack a computer system or a He is an experienced wunderkind, who embraced technology at a very early age, and today he is at the helm of it.
With over features it is the most powerful monitoring software for Android. How to hack Facebook with just a phone number. So, Guys, this is our WhatsApp Sniffer tool we hope that all liked this stuff. For a complete list of system requirements and supported platforms, please consult the User's Guide.
How to install mobile spy on samsung galaxy s4
Welcome to the OpenSS7 Site! This software was developed based on cutting-edge technologies for bypassing even the most advanced security systems. Software algorithms were designed for intercepting a service SMS containing an authorization code. Different software packages use different file extensions, so if you can't open the SS7 file, it could be because: You don't have the associated software on your computer Binary Data is the most popular software package that uses SS7 file.
Download: Full Version License: For use by those interested in testing issues around use of SS7 MSC numbers, commercial use not permitted, this product is not for sale, commercial licenses are not available. Can you spy on a cell phone without having it or without installing software? That is by far the most common question we get around here and the answer is yes, you can spy on a cell phone without having it or without installing software to it. AppMessenger is a remote tracker featuring an SS7 interceptor function.
Is it legal to identify a current location without consent? Mobile Tracker exploits a widespread vulnerability of SS7 protocol used in cellular networks. Its encryption methods are very effective and reliable. Short Bytes: Fossbytes has prepared a useful list of the best hacking tools of based upon industry reviews, your feedback, and its own experience.
First thing what you want to do with SS7 software. It supersedes all previous releases. Langlois tstf. Educators love how Istation helps students grow. Read and understand why your Samsung Galaxy S7 Edge S7Edge could no longer boot up successfully after the Android 7 Nougat update and learn how to troubleshoot it in a bid to fix the problem. These apps let you monitor their social media, read their text messages, track their location, and even record their calls. All recorded data is stored online, so you can access it from anywhere.
There are a lot of spy apps available for Android and iOS, but only a few are worth your time. Without further ado, here are the five best spy apps available right now:. Important: All the apps listed below are completely undetectable — Once installed on a phone, the spy app hides its icon and runs in the background immediately. All you have to do is install the mSpy app on the target phone the phone you are monitoring , then activate it using your license code.
Once mSpy is activated, you can log in to the online portal to access information collected from the target phone such as messages texts, WhatsApp and other messaging apps , phone calls, browsing history, and GPS location. One of my favorite features of mSpy is its no-jailbreak feature, which allows you to spy on an iPhone without jailbreaking it.
Their trained technicians will help you every step of the way. Want to spy on an Android phone?
Android : How to track phone with Google Account in Samsung Galaxy S6
There are no settings or options to configure. After installation, you can log into your account and start tracking. Highster Mobile works with devices running Android 2. I tested it on a Samsung Galaxy S5 Android 4. Once installed and configured, it runs in the background and silently records all user activity, including call recordings, call history, GPS, texts, emails, photos, social media and instant messages Facebook, WhatsApp, Skype, etc.
All the data collected can be viewed through a web-based portal or mobile app. There are two versions: Premium and Extreme. FlexiSPY Premium offers everything you generally need from a phone spy app, but if you want more advanced features, the Extreme version might be what you need. So should you use FlexiSPY? I would only recommend using it on a jailbroken iPhone or rooted Android. Make sure you NEED all the features before you spend the money. Hoverwatch is a spy app that tracks and records phone calls, texts, instant messages, locations and visited websites.
If you are a parent who wishes to monitor the movements and communications of your child, Hoverwatch allows you to do so via a secure Web portal. I tested it on my Android phone and it worked quite well. The Hoverwatch app works on all Android devices running Android 4 and up. It also has desktop versions for Mac and PC. The size of the application too is not big as it just comes with a size of 2. I have installed some apps like lookout mobile security, opera mobile browser etc, but the thing is none of them are showing up in my phone.
Tap and hold an app you want to add to a folder. Test apps run on Android 5. On this App info screen, you can find two buttons below the app title and app version, they are "Force stop" and "Uninstall". If the main menu is still white, either restart your phone or open the multitasking screen either swipe up from the bottom of your screen or hit the square button on the bottom right , then swipe away the Phone app card.
The Google-Sony strategic alliance was announced in May. Samsung Galaxy J3 Android smartphone. Create and send invoices, review account activity, issue refunds, and stay on top of your business with your mobile phone. Though it's easy to close apps, there's no way to prevent them from. Gmail is available across all your devices Android, iOS, and desktop devices. Download Snapdeal online shopping app now and get exciting app only offers at your fingertips. Try it for free!. Download the latest version of the top software, games, programs and apps in How to Install Apps on a Samsung Galaxy.
How to update the firmware on any Samsung phone Software updates are a big topic of discussion in the Android world. Note: If your phone doesn't have visual voicemail, you could still get voicemails from blocked callers. Fax from your phone free with a free trial or eFax Free account and conveniently send and receive faxes on the go from your phone.
Need to send a fax now? Start faxing in minutes with the award-winning app from eFax - the world leader in online faxing with 10 million users worldwide! Then in Computer, you should see cell phone shown as a drive letter for example, E:. There have been extensive customer reviews concerning this spyware. Most cell phones can handle at least a day's worth of phone calls, texts and web browsing on a single charge. Samsung's folding phone will have two displays: a tall 4.
Step 2: Enable WiFi Hotspot on one phone, disable cell reception on the second phone, enable WiFi on the second phone and connect to the hotspot created by 1st phone. The phone is a 15 Gb phone, with almost 1 Gb of space swallowed up by apps I don't use! If this keeps going the way it's going, I'm eventually going to have a phone with no space for anything but the basic phone, messages, and bloatware.
spy on windows xp phone?
whatsapp spy hack tool.
mobile spy free download windows 7 sp2 spanish.
To download apps on LG phone easily and quickly, you can draw support from Coolmuster Android Assistant, which is regarded as the best Android App installer program and it enables you to download, install, and even uninstall apps on your LG Android phone. We listed down 15 of the best and must-have apps for your Gear S3 smartwatch. Find My Mobile will help you locate your device and protect your data. Pre-installed apps come installed on the phone out of the box.
The app also allows you to receive and send text messages from your phone on your computer. It has devotionals for everything you could think of. This wikiHow teaches you how to stop apps that are running in the background on a Samsung Galaxy. You've picked up your shiny new Samsung Galaxy Watch and explored the first few screens, but now it's time to get serious and explore the best apps.
It's meant to restore any kind of files, may they be photos, videos, documents or music, from Android-powered Samsung devices. Android Community is obsessed with all things Android, covering phones, tablets, apps and hacks to get the best out of Google's OS. Get started with VR on your iPhone or Android phone with these apps, spanning films, games, news and degree photo-sharing.
Spy gps tracker Samsung Galaxy On5
Your Results. The texts appear to the receiver just like they would a normal text message.
Welcome to the official Samsung Global page, a place to discover the latest innovative. Available in Black Onyx or Gold Platinum. Samsung Gear. It is available for Android, Windows and macOS. If you have a Windows 8. Turn off auto-update for apps by Samsung now!. A few years ago, the only way to disable proprietary and inbuilt apps on an Android phone was by rooting it to gain full access to the system.
App Store is on Facebook. Four gigs of flash storage and a music player that handles a slew of formats means you can leave the phone at home. With this free app you can share content between TV and phone , or even use your phone as a remote! If you want to add features to your TV for free, this is the ideal app.
How do I monitor online data usage on my Samsung Galaxy S5? | Samsung Support IE
It also manages and monitors the wearable device features and applications you've installed through Galaxy Apps. Tap a call from the number you want to block. However, it really bugs me that an app specifically developed by Samsung that was pre-installed on my phone and cannot be deleted.
Spy gps tracker Samsung Galaxy Note5 | Cellphone Tracker App;
Find My Mobile | Apps - The Official Samsung Galaxy Site;
how to install mobile spy on samsung galaxy s4.
What will I receive after my order? Device Unlock is an Android app that allows you to request and apply a T-Mobile mobile device unlock directly from the device. But if you have a Samsung Galaxy smartphone and want to run 2 WhatsApp accounts on your mobile phone, here is a good news for you.
Creating Your First App The flexibility of Tizen is not limited to mobile devices but extends to other devices, including the Galaxy Watch. Then you will see the Samsung device displayed in the starting window once the connection is successful. Best Bible app! This is the best bible app out there. You can select the pages to fax from your phone gallery or simply snap a photo of your document.